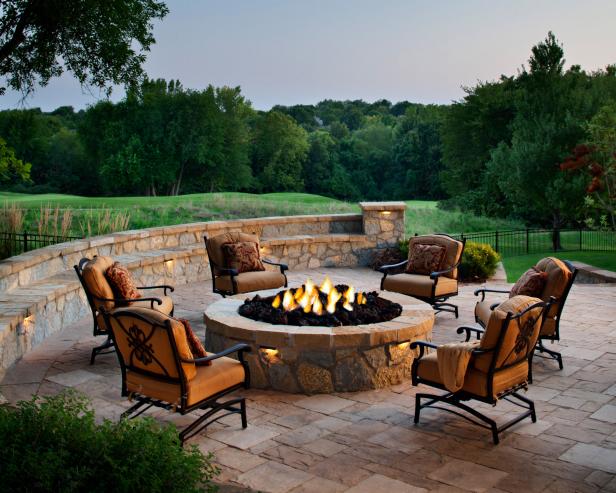 Those cool summer nights spent sitting around a fire pit with friends and family are upon us. But before you light up your fires, it is a good idea to revisit some fire safety tips and make sure you are complying with your local county's fire pit regulations.
For basic fire safety, Consumer Reports offers five tips to help keep you safe. First, pick a safe place for your fire. Ideally, this means 20 to 25 feet away from anything that could burn. For yards with less space, Consumer Reports recommends keeping at least a 10-foot buffer zone. Second, be sure to place a spark screen on top of the fire once built. You also will want to keep a garden hose on standby should the flames get out of control.
Consumer Reports also suggests avoiding softwoods like cedar or pine, which tend to smoke and spark. Roasting s'mores? Invest in long, fire-safe, metal rods or grill forks with heat-proof handles to avoid getting burned. Lastly, when the time comes to put out the fire, never use a bucket of water. Instead, spread out the coals, ash, and unburnt logs in the thinnest layer possible and use your garden hose to wide-spray the pit until all the embers die out.
While these general tips are good practices to follow, many Virginia counties have specific rules and regulations to protect you, your loved ones, and your community from harm. Here is a list of some of the regulations that we found for Arlington, Fairfax, Loudoun, and Norfolk counties: